About Us
There are two Chiropractors at Advanced Spinal Care (The Thames Clinic) who have over 45 years of combined clinical experience and who are both passionate about the amazing profession of Chiropractic. They are both registered with The General Chiropractic Council, members of the United Chiropractic Association and are Certified in Chiropractic Biophysics (CBP).
We provide a thorough bespoke treatment plan for each patient which is safe, effective and follows evidence-based practice protocols (EBP). At the Thames Clinic we utilise advanced treatment and rehabilitation apparatus and equipment offering an unparalleled spinal care program in the area. There is free on-site parking and the clinic offers convenient early morning, afternoon and evening appointments.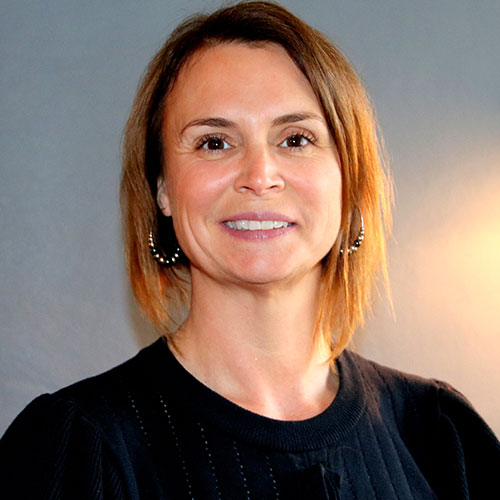 Tracy Bown
BSc., Doctor of Chiropractic
Tracy was born and raised in Canada and has always had a passion for health. Her early career path was progressing towards a conventional allopathic medical career until she encountered the healing powers of chiropractic. Her mother was suffering from chronic lower back pain and was diagnosed with three herniated discs; her condition was unresponsive to medical treatments and surgery was recommended. As a last resort, she tried chiropractic care and Tracy witnessed the improvement and stabilization of her mother's condition through this non-invasive method of health. This inspired Tracy to change her focus and pursue a career in Chiropractic. In 2000, she graduated from Canadian Memorial Chiropractic College (CMCC) in Toronto, Canada, and decided to travel around the world practising chiropractic where she found herself in Australia covering practices as a locum Doctor of Chiropractic. It was here that Tracy came under the tutelage of one of the top medical radiologists in the world, the late Dr. Lindsay Rowe (also a Chiropractor); they became firm friends and Dr. Lindsay served as a great mentor for Tracy's Chiropractic career.
After returning back to her roots in Newfoundland, Canada and continuing with some locum work, Tracy then moved to Portugal and resided there for 11 years where she owned and managed two very successful clinics in the Algarve.
Over the last seven years Tracy has travelled extensively around the world and has worked in Thailand, India, Oman, Nicaragua and the UK. Her studies in the USA have yielded her certification in Chiropractic Biophysics (CBP) which looks at the intricate relationship of the spine, posture and the nervous system.
Tracy is passionate about Chiropractic and gives 100% energy to try to improve each and every patient's spinal health and function. Outside of work, Tracy's passions include the gym and fitness, traveling the world, and spending time with family and friends.
Nick Bach-Price
BSc., Doctor of Chiropractic
Nick was born in central London and grew up in London, Berkshire and Somerset. He got into Chiropractic after suffering with chronic low back pain following a car accident in his early 20's. After nearly a year of pain and not being able to play sport, a Chiropractor in Berkhamsted got Nick back on the road to recovery. Six years later, in 1996, Nick graduated from the Anglo-European College of Chiropractic (AECC) and has been in full time practice since his graduation, owning and running clinics in the UK and Portugal. He has also worked in India, Thailand and Nicaragua helping to develop and raise the profile of Chiropractic in these countries.
His passion is educating people on the long-term benefits of Chiropractic care and how it can not only reduce pain but improve function of the whole-body as well, thus allowing people to keep on doing the activities that they love to do. He specialises in the structural correction of the spine and has completed his Master Certification in Scoliosis Conservative Management after extensive training in Australia, USA and Italy with some of the leaders in Scoliosis bracing and exercise protocols. Nick has recently managed to finish his book on health, during the Covid-19 lockdown period, and hopes to publish his efforts in the near future.
Outside of work, Nick enjoys the gym and staying fit and is passionate about cricket, rugby, travel and the piano.
Nick and Tracy have a daughter, Elisha, who has just graduated as a Chiropractor and also two nephews and a niece who are also Chiropractors.
Trish Bosman
Chiropractic Assistant/Receptionist
Trish has over twenty years working in the medical field and is certified in First Aid, CPR and Phlebotomy. Trish will always serve you with a smile and her calm and efficient manner allows our patients to feel welcome and relaxed during their visits to the clinic.
Outside of work, Trish enjoys keep fit, travel, cooking and her convertible car.
Conditions Treated
At Advanced Spinal Care at The Thames Clinic in Staines, UK, we have treated thousands of patients suffering from a wide range of health issues and conditions. We may be able to help you too.
I hurt my back whilst diving off a pier on holiday and suffered pains for about 6 weeks. I eventually contacted The Thames Clinic and from the very first session I experienced great relief. Very friendly and professional service .
malcolm longley
2020-09-27
I've suffered with severe neck and shoulder pain for about 12 years and have tried various treatments, including physiotherapy and other chiropractors, but after just 2 visits with Nick I already feel some relief. He is very friendly and professional and I will certainly continue to visit this clinic.
Natalie Galland-Burkl
2020-09-26
I suffered a severe sequestered herniated disc in my lower back. After being turned away by a couple of health professionals due to the severity of the injury, Tracy and Nick thankfully decided to treat me. Within a couple of treatments my quality of life proved dramatically - I was able to sleep properly again, sit for more than 15 mins and the sciatic nerve pain began to diminish. I cannot praise Tracey and Nick enough for their professionalism, expertise and kindness. I am now back to normal and enjoying life to the full thanks to them - no surgery, no needles - just two magnificent Chiropractors who knew what they were doing.
Thanks Dr. Tracy for your great work in helping my spine repair. I would thoroughly recommend Chiropractic care at The Thames Clinic.
Would definitely recommend. Excellent service - professional and caring. Made such a difference to my son's back. Thank you so much!
Second visit to rupurt. I won't lie yes it is a little bit painful, but I am a bit of a baby. I have already started to notice some improvement in my shoulder. Highly recommended this clinic.
My family and I have been seen by Rupert for the past 15 years. Everytime I've been to see him with a specific issue he helps alleviate it instantly. I've suffered from lower back pain, shoulder and neck pain over the years and through Ruperts help I've always managed to get back to my normal self in a matter of weeks. The clinic is clean, tidy and everyone is very friendly, the flexible appointment times are also really helpful for those in 9-5 jobs. I can't reccomend the Thames Clinic enough.
My teenage son suffers from very bad migraine. Rupert has changed his life and he now has them a lot less than he did when we first started there. Highly recommend.
Being a Personal Trainer and triathlete by trade I would like to say that Rupert Simpson of Thames clinic is perhaps the most knowledgeable health professional I have met, and I have such faith in his abilities that I regularly refer my valued clients to him. I decided to book an initial consultation with Rupert back in December of 2011 due to various medical conditions which no Dr's or specialists could help me with. I suffered from lower back pain particularly in the early mornings to a degree that it would force me out of bed to stretch it out. After about 12 sessions with Rupert my Back pain is cured! I also suffered from misalignment in my upper neck which was causing tension and lead to me suffering from tinnitus, which dr's will tell you there is no cure, but they wrong , I found the cure…. Rupert. I also suffered from anxiety and panic attacks early in February 2011, which trust me is mentally and physically crippling, to such a degree that I had to withdrawal from all my Triathlon races in 2011. After mentioning this to Rupert he suggested we try some acupuncture, and again he cured me. I haven't suffered another panic attack since. Now being in good health again, I decided to get back into my Triathlon races. I recently competed in the Eton Sprint Triathlon 2012 and managed to get personal bests in every discipline and finished 11th in my age group (Under 30's). I plan to compete in more races this year and qualify for Team GB in 2013. I owe a good deal of my success to Rupert and his friendly staff of Thames clinic. So, whether you a sedentary person suffering from aggravating pain and medical conditions, or an athlete looking for that extra edge to keep you above the competition, give Rupert Simpson and Thames Clinic Staines a go, and I guarantee you'll never look back! Mark Sim (BHSpSC) Personal Trainer & Triathlete
Advanced Spinal Care
10B Goring's Square,
Staines TW18 4EW,
United Kingdom
| | |
| --- | --- |
| Monday | 3 PM - 7 PM |
| Tuesday | 7 AM - 8 PM |
| Wednesday | Closed |
| Thursday | 7 AM - 8 PM |
| Friday | 7 AM - 12 PM |
| Saturday | Closed |
| Sunday | Closed |